We care deeply about your Users and our mission is to keep them updated on the progress of your Services.
Sentry is a powerful Tool that allows your users to monitor the Status of your Systems.
Designed to be Useful
You can manage your services, systems and create
official documentation & Report, useful for your users
to monitor the general Status.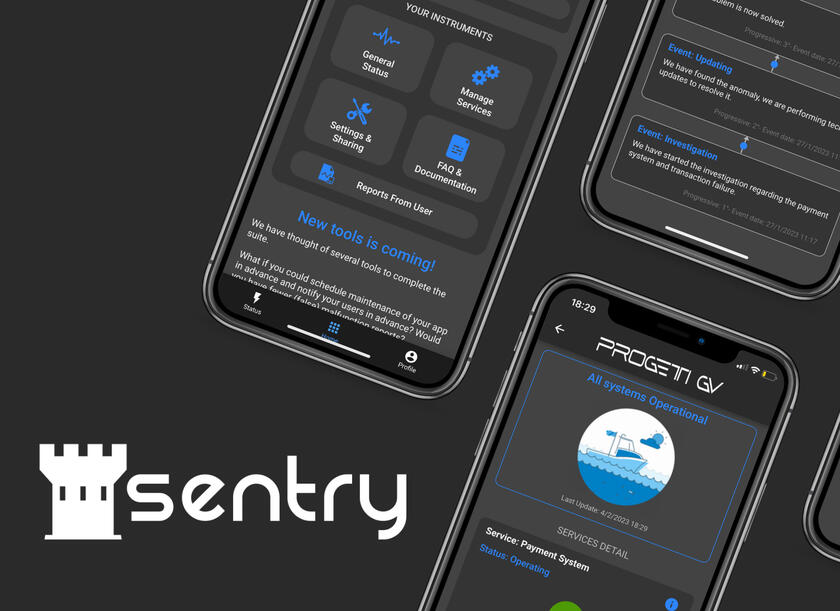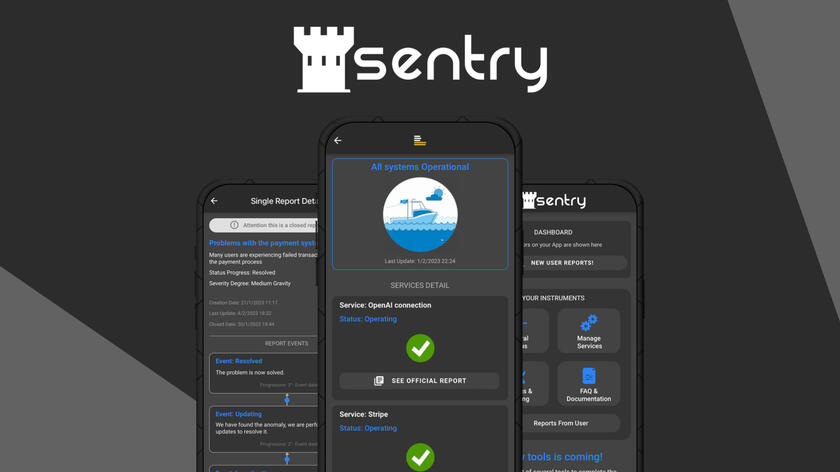 Free and No Installation
Your users won't need to install anything to monitor the status of your systems.And neither are you or your developers!
Manage your Apps simply through Sentry PWA.
Sentry for Developers
We have created a series of useful tools for developers,
find out how to incorporate Sentry's custom url into your systems, track and monitor errors, register bugs and problems that your users encounter.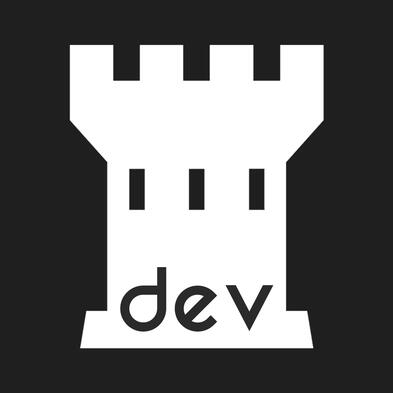 Sentry is a free tool created and maintained entirely by Sentry and its divisions.
All rights reserved © 2023 Sentry